International to Global Business
The word "International" means between countries; it implies borders. At "GIS" we provide a seamless global service across the countries worldwide. GIS is a trusted global advisor to the Industry and the Government, acknowledged by our satisfied clients with testimonials of our successful contribution. We continue to provide them services that they require to address their needs.
Strategies and Human Resources
We work on each assignment with strategic and professional resources, supporting our clients both efficiently and effectively. We conduct research and analysis of local industry sectors to stay competitive in the market and provide the best people within each area for our clients businesses.
---
GIS Founder's Profile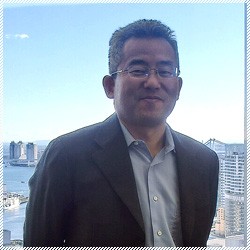 After being in the field and gathering significant work experience over the years, I have gone through many ups and downs in the global business arena. Throughout that time I wondered why there wasn't an organization that I could turn to for some support.
This made me realize that there is a scarcity of reliable resources to support businesses globally. It was providing this resource that became my aim and formed the foundation of my own enterprise; it has changed my life. Today, we conduct business in five languages across the world.
Selected Experience
With a command in English, French, Italian and Portuguese, I consult across the world and work as a certified adviser to "Dream Gate" (Japan's largest entrepreneurial support platform), an organization sponsored by the Ministry of Economy, Trade & Industry. Coming from a Finance and Engineering background, I can advise our clients from a wider perspective, which they appreciate very much.

Worked at a Japanese engineering company in overseas sales, dealing with large global clients like Mitsubishi, Canon, Siemens, GE, Phillips, Toyota, Honda, Intel, and Samsung to help them with facilities planning
Worked at the Italian Security Exchange
Moved to Italy and earned an MBA
Site manager for a building company in Japan